Karla Van Praag, Executive Director kvanpraag@joinforjustice.org

Karla Van Praag was hired as JOI's Executive Director in 2007, and she continues as the Executive Director of JOIN for Justice. Karla has a rich background in leadership development, nonprofit management, service learning, and organizing.  During her five year tenure at Boston's Jewish Community Relations Council, Karla served as the Director of Synagogue Social Justice Programs and, subsequently, as the Director of Planning and Leadership Development. In these capacities, Karla helped to create the Greater Boston Synagogue Organizing Project, which involves synagogues in broad based organizing and has become a national model for meaningful Jewish involvement in interfaith justice work. She has substantial experience in youth development in low-income communities in Washington, DC and East Boston, and has also served as the Deputy Director of the Somerville Community Corporation, a nonprofit affordable housing developer and community development corporation. A graduate of Wesleyan University, Karla holds a Masters in Public Policy from Harvard's Kennedy School of Government. She concentrated in Leadership, Negotiation and Urban Development and was a Public Service Fellow.
---
Jeannie Appleman, Seminary Leadership Project Founder and Trainer
licaniaf@yahoo.com
Jeannie Appleman works part-time with JOIN as a trainer in Seminary Leadership Project and continues to mentor many alumni from the class and internships. Since the program's founding, Jeannie has trained and developed more than 200 rabbinical and cantorial students in the Modern Orthodox, Conservative, Reform, and Reconstructionist movements. Jeannie has been the Lead Organizer of Long Island Congregations, Associations and Neighbourhoods (LICAN), an affiliate with the IAF organizing and training network, since January, 2010.
---
Helen Bennett, Program Associate
hbennett@joinforjustice.org
Helen Bennett is JOIN's Program Associate.  She is responsible for program recruitment, growing and supporting JOIN's network of organizers, event planning, and communications.  An alumna of the Jewish Organizing Fellowship (2011-12), Helen is passionate about what brings people together.  In addition to her work with JOIN, Helen is a Resident Organizer at the Moishe Kavod Jewish Social Justice House where she works to bring young adults together to build spiritual community and make positive change in the world.  Helen is interested in food, intentional community-building, and justice. She is an alumna of the Adamah Fellowship, studied at Yeshivat Hadar, has led alternative break trips as an educator with Jewish Farm School, and worked with Bend the Arc on their tax reform campaign as a participant on the If I Were a Rich Man Tour.  Helen brings experience in development and fundraising from her work with the Jewish Women's Archive. She is a graduate of the University of Washington where she studied Comparative Religion, Jewish Studies, and Community Planning with a focus on co-ops.
---
Terri Brown, Bookkeeper
tbrown@joinforjustice.org 
Terri Brown is a Boston native and works as JOIN's bookkeeper. She has an extensive accounting and financial management background, including positions held at United Way, Boston Center for the Arts, Madison Park Development Corporation, YouthBuild USA and the Coalition for Schools Educating Boys of Color.  Terri is an active community organizer, and serves on many Boston area boards. She holds a BS in Economics from Emmanuel College.
Elana Kogan, Senior Director of Organizing at Bend the Arc
EKogan@bendthearc.us

Elana Kogan is the Senior Director of Organizing at Bend the Arc. In addition to her work at Bend the Arc, Elana supports JOIN for Justice. Previously, she worked at the Jewish Community Relations Council of Greater Boston as Director of Planning and Leadership Development and Director of Synagogue Organizing, where she organized synagogues, developed leaders, and ran campaigns in partnership with the Greater Boston Interfaith Organization and other coalitions.  Elana has a bachelor's degree from Yale University and a Master of Education from the Harvard University Graduate School of Education.
---
Meir Lakein, Director of Organizing
mlakein@joinforjustice.org
Meir Lakein is responsible for developing and mentoring experienced organizers and developing training curricula.  Meir has worked as a professional community organizer for over 20 years, helping develop the model for engaging Jewish communities in broad based organizing, and serving as the mentor of a generation of young organizers. For six years, he served as the Lead Organizer of the Greater Boston Synagogue Organizing Project. Through GBSOP, 14 synagogues, hundreds of leaders, both adults and teens, and thousands of Jewish community members have engaged in broad based organizing to identify their common values and interests, develop a common story and mission, and take action to live their values and defend their interests, both in the community around public issues and within their own institutions.  Meir has also taught community organizing to almost 200 rabbinical students through classes and workshops with various seminaries.  Previously, Meir built powerful organizations of homeless people in Connecticut and of Sepharadi, Russian, and Arab public housing tenants in Israel, and worked as the lead organizer of the Brockton Interfaith Community.
---
Ilana Lerman, Interim Fellowship Director
ilerman@joinforjustice.org 
Ilana Lerman is thrilled to step in as interim Fellowship Director! Currently, Ilana is still organizing at her 2009 JOIN placement at the Jewish Community Relations Council of Greater Boston supporting a broad base, youth-led coalition fighting for youth jobs, progressive new revenue, and clean diesel emissions.  She feels fortunate to have been a part of several GBIO campaigns and serve as an active alumni
support to JOIN as it has grown.  Ilana grew up in an activist,
Reconstructionist home in Milwaukee, Wisconsin and graduated from the University of Minnesota with an interdisciplinary degree in Human
Geography.  Ilana has worked in small grassroots and large nonprofits,
in schools, in social justice summer camps, with teens, adults, new
immigrants, artists, tricksters and people moving through trauma.  She
enjoys merging movement, song, and healing practice with her
liberatory work in the world. She can also read your palm or give you
a stylish new hair cut.
Hannah White, Development and Communications Associate and Operations Manager
hwhite@joinforjustice.org
Hannah White has a deep commitment to creating the Jewish community as it should be. Originally from Providence RI, Hannah graduated from McGill University in Montreal with a degree in Religious Studies. After working in Texas as a JCSC Fellow for Hillel, Hannah returned to the northeast to attend the Hornstein-Heller program at Brandeis University, where she earned Master degrees in Jewish Professional Leadership and Business Administration in Nonprofit Management.
---
Ilene Weismehl, Development Manager iweismehl@joinforjustice.org
Ilene Weismehl has over fifteen years of non-profit development experience in the arts, higher education, human services, and legal aid. In recent years, she has worked as Interim Annual Fund and Membership Manager at the RISD Museum, Development Director at Brown RISD Hillel, and Director of Annual Giving at Greater Boston Legal Service.
---
Aaron Gunning, Development and Operations Assistant agunning@joinforjustice.org
Aaron Gunning hails from Chicago and is a proud graduate of The George Washington University. Prior to moving to Boston he spent three years as the Director of Youth Programs at Beth Emet The Free Synagogue in Evanston, IL where he engaged young people in everything from whirlyball to exploring structural causes of poverty. He is currently a student a Boston University studying Community Education Leadership and Program Evaluation and Planning. In addition to working at JOIN for Justice he is also  a research assistant at The Research Institute for Learning and Development in Lexington and works on data collection, performance management, and planning for The Somerville Public Schools.
---
Consultants
---
Lee Winkelman, Consultant
Lee Winkelman is a consultant who provides strategic assistance and coaching to funders and nonprofits. He was a community organizer for 14 years in the greater Boston area, and a funder of community organizing with Jewish Fund for Justice and the UU Veatch Program. Lee also worked in El Salvador for two years helping popular movement groups prepare for the country's first post-civil war election. As a lay leader, he spearheaded efforts of two synagogues to join congregation-based community organizing groups: Kolot Chayeinu in Brooklyn and IKAR in Los Angeles. He has written about synagogue organizing online. Lee currently lives in Los Angeles.
---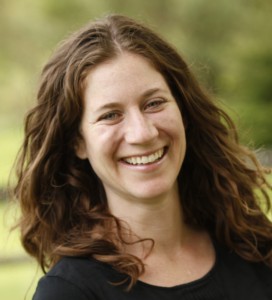 Amanda Silver, Consultant
As a leadership, strategy, and organizational development consultant, Amanda brings over 12 years of experience to social change organizations. Prior to starting her consulting practice, Amanda was the Director of the Selah Leadership Program at Bend the Arc, developed in partnership with the Rockwood Leadership Institute. She also worked as the Director of Social Action and Social Justice at Congregation B'nai Jeshurun (BJ) in Manhattan, where she oversaw the creation of Panim el Panim, BJ's congregation-based community organizing initiative.  Amanda serves on the Boards of the Selah Leadership Program and the Institute of Jewish Spirituality. She holds an MS in Positive Organizational Development from the Weatherhead School of Management at Case Western Reserve University.