Rabbi David Ackerman is the spiritual leader of Congregation Beth Am Israel in Penn Valley, PA where he teaches Torah, plays guitar, and works with others to build up a sacred community rich in learning, spirituality and kindness. Since coming to Beth Am Israel in 2009, Rabbi Ackerman has focused on expanding Jewish learning opportunities for adults and children, on highlighting the music and contemplative practice of prayer, and on deepening the congregation's involvement in the work of interfaith relations, social justice and activism.
---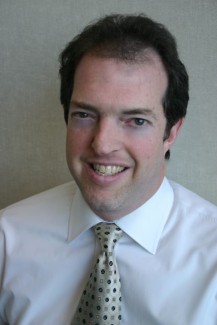 Rabbi Ken Carr is in his fifteenth year as Rabbi of Congregation Or Ami, Lafayette Hill, PA.   Following his undergraduate studies in psychology at Harvard, he earned a Masters Degree in Jewish Education while pursuing his rabbinical training at the Hebrew Union College-Jewish Institute of Religion.  He received a Wexner Foundation Graduate Fellowship for leadership, as well as awards in sermon delivery and academic achievement, and was ordained in 1996.  In his congregational life, he focuses on creating warm and participatory services, developing lifelong learning, and strengthening community both inside and outside of the congregation.  He has developed connections with the broader community through involvement in interfaith activities, serving as the convener of the Plymouth-Whitemarsh Interfaith Ministerium and partnering in the creation of a multifaith social justice advocacy network affiliated with POWER.
---
Rabbi Tamara Cohen is the Director of Innovation at Moving Traditions, a national nonprofit focused on issues of gender, Judaism and adolescent development. Tamara was Assistant Dean of Students and Director of Multicultural and Diversity Affairs and as Director of Lesbian, Gay, Bisexual and Transgender Affairs at the University of Florida, Program Director of Ma'yan: The Jewish Women's Project at the JCC in Manhattan. Cohen has Rabbinic Ordination from the Reconstructionist Rabbinical College,  an M.A. in Women's History from Sarah Lawrence College and a B.A. in Women's Studies and English from Barnard College, summa cum laude. She is a member of Rabbis without Borders and the Selah Jewish Social Justice Network Cohen's forthcoming publications include "From Outside-in, From Inside Out," in Faithfully Feminist: Jewish, Christian, and Muslim Feminists on Why We Stay, and liturgical poetry in Siddur Lev Shalem. 
---
Rabbi Isabel de Koninck has served as the Executive Director and Campus Rabbi for Hillel at Drexel University since 2010.   A native of Montclair, New Jersey, Rabbi Isabel de Koninck is a 2004 graduate of Brandeis University, and received her rabbinic ordination from the Reconstructionist Rabbinical College in 2010 where she additionally completed a graduate certificate in Jewish Gender and Women's Studies. Rabbi de Koninck is also a proud alumna of the Wexner Graduate Fellowship and currently serves as the Treasurer of the the Board of the Reconstructionist Rabbinical Association.
---
Rabbi Eli Freedman was ordained at Hebrew Union College–Jewish Institute of Religion in May 2010 after receiving his undergraduate degree from Brandeis University. Prior to joining the clergy team at Congregation Rodeph Shalom in Philadelphia, Rabbi Freedman served as Rabbinic Intern at the NYU Hillel, spent three years of rabbinical school in London and ran the outreach and engagement program at Columbia/Barnard Hillel.  Rabbi Freedman's three major areas of work at Rodeph Shalom are our Berkman Mercaz Limud (Religious School), our RiSe Up! (Social Justice) Initiative, and young adult work which included our Young Friends group and Next Dor. He also is engaged in all other rabbinic duties, including life cycle events, leading services, preaching, counseling, and adult education. Rabbi Freedman, his wife, Laurel Klein, and their daughter, Josephine, live in the wonderful Kensington neighborhood where they enjoy dinning out, live music, and home-brewing!
---
Rabbi Yosef Goldman was ordained in May 2013 at the Jewish Theological Seminary where he received the Rabbi Sidney Greenberg Prize in Homiletics, the Lillian M. Lowenfeld Prize in Practical Theology and the Alexander Kohut Memorial Prize for the best essay in the field of Talmud. Rabbi Goldman is also a member of The Epichorus, a Jewish music ensemble. He received a Masters of Sacred Music from JTS' H.L. Miller Cantorial School. He has also worked as a resident in chaplaincy at Philadelphia's Einstein Medical Center. A graduate of Yeshiva University, Rabbi Goldman also studied at Yeshivat Hakotel in Jerusalem and Yeshivat Hadar in New York. Rabbi Goldman brings to us a deep knowledge of Jewish texts, as well as substantial experience as a Jewish educator and musical artist. A teacher, prayer leader and pastoral caregiver, Rabbi Goldman is passionate about building a sacred community—akehillah kedoshah. Rabbi Goldman is married to Rabbi Annie Lewis who is the Assistant Rabbi at Germantown Jewish Centre and they have a beautiful daughter named Zohar.
---
Rabbi Seth Goren is the Director of Repair the World: Philadelphia.  He grew up in the Philadelphia area, where his commitment to interfaith community and justice led him to HUC's rabbinical school as a Wexner Graduate Fellow. Since his ordination in 2007, he has worked primarily with college and university students and young adults, serving most recently as Lehigh University's first Director of Jewish Student Life and Associate Chaplain and teaching courses on interfaith dialogue, racial privilege, and Jewish law. After earning a B.A. and M.A. in Linguistics from the University of Pennsylvania and teaching English in the Czech Republic, Seth received his J.D. from the University of Pennsylvania Law School in 1998, interned at the Israeli Ministry of Justice, and practiced human rights, commercial, and consumer protection law. He is an avid Bruce Springsteen aficionado, an active member of the Kappa Alpha Society, and the proud father of Liana, age four.
---
Rabbi Beth Kalisch serves as the spiritual leader of Beth David Reform Congregation in Gladwyne, PA.  Previously, she served as the Associate Rabbi at the Stephen Wise Free Synagogue in New York City, as a CLAL Rabbis Without Borders fellow, and as a Legislative Assistant at the Religious Action Center of Reform Judaism.  A graduate of HUC-JIR and Yale University, she participated in one of the first cohorts of the Seminary Leadership Project as a student and is delighted to be part of JOIN's Rabbinic Fellowship now.  She lives in Center City Philadelphia with her husband and blogs at bethkalisch.wordpress.com.
---
Rabbi Kevin M. Kleinman is the Associate Rabbi of Reform Congregation Keneseth Israel in Elkins Park, PA.  He was ordained by HUC-JIR in NY in 2009.  Rabbi Kleinman lives in Philadelphia with his partner and musician Chana Rothman and their three children.  Rabbi Kleinman is passionate about using Jewish tradition to change the world.
---
Rabbi Rachel Kobrin works as a Rabbi as Congregation Adath Jerushun following work at Congregation Agudas Achim, in Austin, TX, where she had served as an assistant and associate rabbi since 2009. A native of Rochester, NY, Rabbi Kobrin attended the Ziegler School of Rabbinic Studies at American Jewish University in Los Angeles, CA. At Ziegler, she received her rabbinic ordination and Master of Arts in Rabbinic Studies, as well as the USCJ award for congregational leadership in 2009. Rabbi Kobrin is active in many aspects of Jewish life and Jewish thought, including as a CLAL Rabbis Without Borders Fellow, and a contributing writer for MyJewishlearning.com, huffingtonpost.com, and PopJewish.com, among other publications and websites. During her time in Austin, Rabbi Kobrin was the founding rabbi for the Selah—a vibrant satellite community of Congregation Agudas Achim. Selah reached over 800 Jews, both affiliated and unaffiliated, and connected them with the broader congregational vision of dynamic and engaged spirituality. Rabbi Kobrin has a passion for serving people of all ages and bringing the joy and meaning of our 3,500-year-old tradition to the modern world.
---
Rabbi Adam Lavitt is a spiritual leader, educator, and writer living in Philadelphia, where he serves as the campus rabbi at Swarthmore College. Ordained at the Rabbinical School of Hebrew College in 2012, Adam has been Liturgist in Residence at the National Havurah Institute, and is a member of CLAL's Rabbis Without Borders Network. His interest in embodiment and spiritual practice led him to co-found the Movement Minyan, and fueled his recent work reimagining education at Congregation Dorshei Tzedek, in Newton, MA. where he served as assistant rabbi.
---
Rabbi Annie Lewis grew up in Plainsboro, New Jersey and at Camp Ramah in the Poconos.  She studied linguistic-anthropology and Judaic studies at Brown University and the University of Cape Town in South Africa.  She lived and worked in Jerusalem, Ashkelon and Be'er Sheva, Israel as a New Israel Fund/Shatil Social Justice Fellow and as a counselor for the Nativ college leadership program.  Rabbi Lewis was ordained by the Jewish Theological Seminary of America in 2012, where she was a Wexner Graduate Fellow.  During her time at JTS, she received a Masters degree in Jewish Women's and Gender Studies and concentrated in pastoral care and counseling.  She trained in congregation-based community organizing and created a summer social justice program for teenagers in Marin County, California. Rabbi Lewis served as the rabbinic intern at United Synagogue of Hoboken and as the rabbi of Congregation Beth Israel in Gulfport, Mississippi.  She is passionate about arts education and is proud to be a member of the Storahtelling ritual theatre company. She is married to Yosef Goldman, a rabbinical and cantorial student at JTS. She finds joy in creative writing, singing, improvisational comedy and mindfulness meditation.
---
Rabbi Ariella Rosen recently joined the clergy team at Adath Israel in Merion Station, PA after completing her rabbinical studies at the Jewish Theological Seminary in New York. As a rabbinical student, she participated in JOIN for Justice's student community organizing course, drawing on her training to join the Rockland Country Clergy for Social Justice's campaign in the East Ramapo School District. Her commitment to justice as a core component of engaged Jewish living grew out of many years of working in the Jewish summer camp world, including Camp Ramah in New England and the Foundation for Jewish Camp's Cornerstone Seminar. Ariella unwinds by playing ultimate frisbee, learning to play the ukulele, and spending as much time outdoors as possible.
---
Rabbi Ilana Schachter is the Senior Jewish Education and Campus Rabbi at the University of Pennsylvania. She sees herself as a connector and guide for students as they seek answers to life's big questions. She was ordained as rabbi by the Hebrew Union College-Jewish Institute of Religion, where she also received a MA in Hebrew Letters. She received her BA in Comparative Literature and Judaic Studies from Brown University. A native New Yorker, Rabbi Ilana is thrilled to be back on the east coast. Before Penn Hillel, Ilana served as the rabbi and director of Jewish Student Life at Loyola Marymount University in Los Angeles, where she built and sustained a thriving Jewish community on a Jesuit campus. This experience deepened her own passion for interfaith cooperation, and underscored for her the value of cross-cultural exchange and the importance of religious pluralism. While in L.A., Ilana also became involved in the Jewish food movement, and actively works to create a more sustainable and food secure world for all people. In her rabbinate, she encourages learning in all things and the pursuit of a justice rooted in faith through Jewish texts, values and rituals. Ilana lives in Center City with her husband, John and their son Jacob.
---
Rabbi David Straus is the Senior Rabbi at Main Line Reform Temple. He was appointed in July, 1998. He is only the fourth rabbi to serve in this position at Main Line Reform Temple. Under his leadership, the congregation has begun many new and innovative programs and services, including a child-parent religious school program where parents learn and attend school weekly with their children. Rabbi Straus is active in the Jewish and non-Jewish community. He is a past president of the VAAD:  The Philadelphia Board of Rabbis, and served as chair of the Community Relations Committee of the Jewish Community Relations Council from 2010-2014. He is a co-convener of the Religious Leaders Council of Greater Philadelphia, and serves on the board and executive committee of the Interfaith Center of Greater Philadelphia. He is the chair of the National Council of Synagogues which meets regularly with members of the US Catholic Conference of Bishops, National Council of Churches, and the Evangelical Community. He has served on the board of Philabundance and the advisory committee of Eldernet of Lower Merion, and the Jewish Community Federation of Philadelphia. Prior to coming to Main Line Reform Temple, Rabbi Straus served congregations in Trenton, NJ (Har Sinai Temple), Cleveland, OH (Anshe Chesed Fairmount Temple) and Washington, DC (Washington Hebrew Congregation). He was ordained in 1983 at the Hebrew Union College-Jewish Institute of Religion in Cincinnati, OH, and earned his BA from Northwestern University.  He is married to Lynne Breslau, and they are the proud parents of Julia and Max, who are both in graduate school.
---
Rabbi Joshua Waxman graduated from the Reconstructionist Rabbinical College in 2003. Before attending RRC, he studied Russian History and Literature at Harvard University, worked with progressive Jewish communities in the former Soviet Union, and lived and studied in Israel. He has served on the faculty of RRC in the Department of Biblical Civilizations where he has both taught and served a spiritual director. He was a featured columnist for the popular Virtual Talmud series on Beliefnet.com and serves on the Executive Committee of the Va'ad Board of Rabbis of Greater Philadelphia and the Rabbinic chair for the Bux-Mont Kehillah.  He has served as rabbi of Or Hadash: A Reconstructionist Congregation since 2004.
---
Rabbi Eric Yanoff has been a rabbi at Adath Israel in Merion Station, PA (just outside Philadelphia) since 2010.  Ordained at the Jewish Theological Seminary in 2004, Rabbi Yanoff previously served communities in Detroit and in the Greater New York area.  In addition to a passion for Jewish education, Rabbi Yanoff brings a background in piano, musical composition, and theater to his work.  He lives in Bala Cynwyd with his wife Dava (an early childhood educator and dance/creative movement teacher), and their three sons, Aiden (8), Ezra (4) and Avi (1).